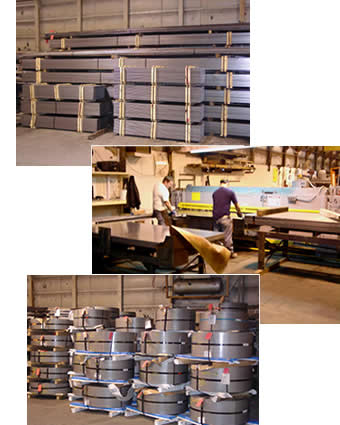 From our distribution center in Cedar Rapids, Iowa, Intertrade Steel supplies quality metals in coil, sheet, plate, stainless, aluminized, and bar form, as well as mechanical and structural tubing products.
Since 1975, Intertrade Steel has excelled at providing excellent service to our customers, and we continue to grow within the steel supply industry.
Our capabilities
include production shearing, production sawing, edge conditioning and slit coils. We also supply structural steel products such as flats, beams, rebar and more.
Intertrade Steel is a partner you can rely on. Our "Just in Time" delivery capability and expert inventory and processing controls mean your material is available when you need it. We can handle custom steel work of any size.
Contact us
today to learn more about what Intertrade Steel has to offer. You'll receive the one-on-one attention you deserve and the quality steel products your job requires.